U.S.
The Jordanian Foreign Minister criticizes Israel as its war on Hamas continues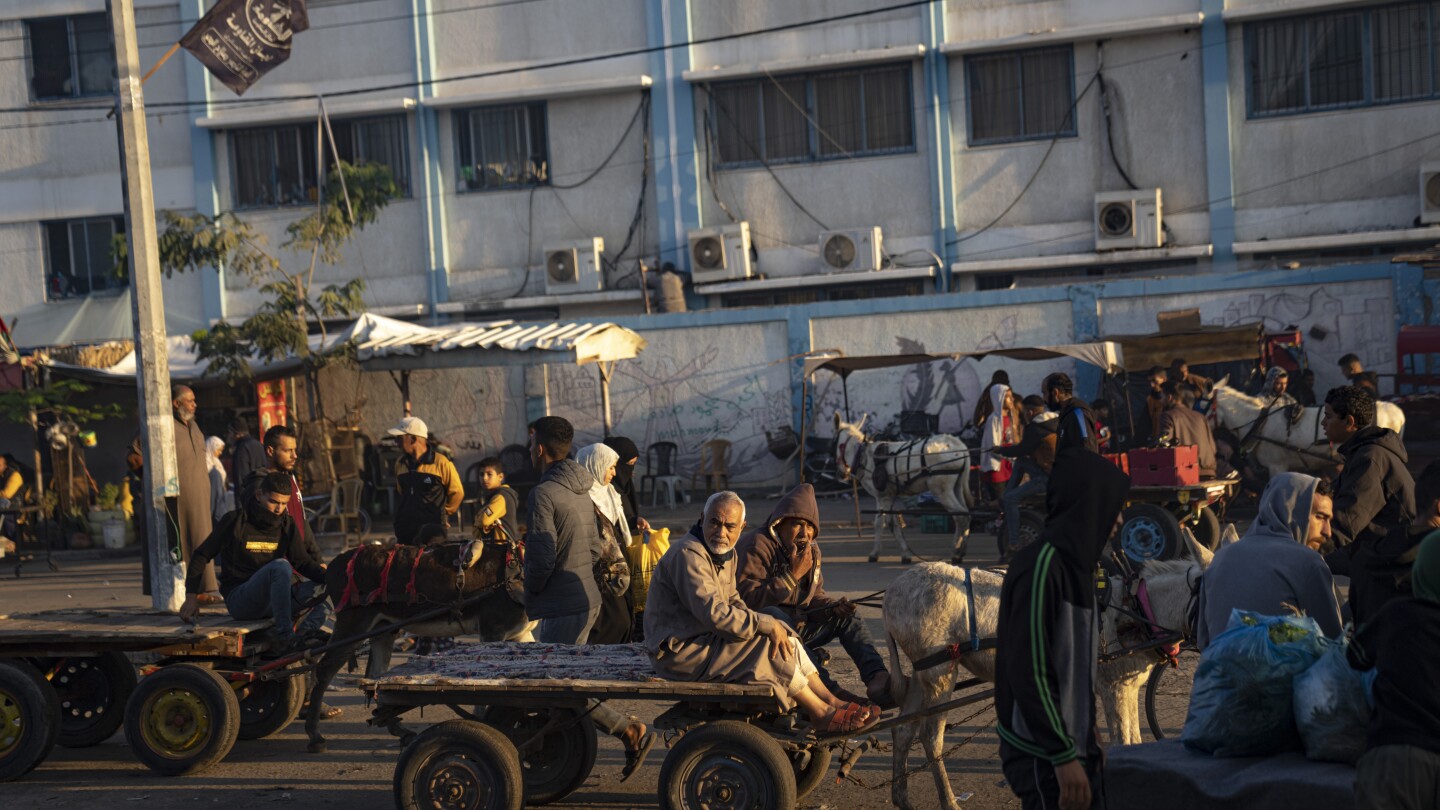 On Saturday, the Jordanian Foreign Minister harshly criticized the war launched by Israel against Hamas in the Gaza Strip, describing it as a "blatant aggression" against Palestinian civilians that threatens to sweep the wider Middle East.
The harsh assessment by Ayman Safadi, who claimed that Israel was committing "war crimes" by blockading the Gaza Strip and cutting off shipments of food, medicine and fuel, shows how strained relations are between Israel and Jordan – which reached a peace agreement in 1994.
Al-Safadi said at the Manama Dialogue summit held by the International Institute for Strategic Studies in Bahrain: "We must all speak loudly and clearly about the catastrophe that the Israeli war brings, not only to Gaza, but to the region in general." "This is not the time to mince words. This is the time to state the facts as they are."
He added: "This is not self-defense. He added: "This is a blatant aggression and its victims are innocent Palestinians."
Israel did not immediately respond to Safadi's statements, which included a call for an immediate ceasefire and an end to the fighting. However, Brett McGurk, the White House National Security Council coordinator for the Middle East, was present, who said that "the release of a large number of hostages would lead to a significant cessation of fighting… and a massive increase in humanitarian aid."
"There is no going back to October 6th. This is true for Israel. "This is true for the Palestinians," McGurk said. "No country can coexist with terrorist threats like what we saw from Hamas, which was launched on October 7 on its borders. At the same time, the Palestinians deserve and need security and self-determination."
"It is fully understood that without the freedom of the hostages, nothing can be resolved," added Josep Borrell, the EU's top diplomat.
Safadi later gave a sharp response: "Israel is holding 2.3 million Palestinians hostage."
The war began with The unprecedented October 7 Hamas attack in southern Israel. Hamas fighters killed about 1,200 people, most of them civilians They kidnapped about 240 men, women and childrenAnd return them to the Gaza Strip.
Israel responded with an air bombing campaign, then a ground attack that besieged Gaza City in the northern Gaza Strip. More than 11,400 Palestinians were killed in the war, two-thirds of whom were women and minorities, according to Palestinian health authorities. Another 2,700 were reported missing. It is believed to be buried under the rubble. count No difference Between civilians and militants, and Israel says it has killed thousands of militants.
The annual Manama Dialogue in Bahrain usually focuses on the concerns of the Arab Gulf states about Iran in the region, something Borrell said jokingly during his statements. But this year, the war between Israel and Hamas has taken center stage, partly in Bahrain and the United Arab Emirates Reaching diplomatic recognition agreements With Israel in 2020.
On Friday night, Bahraini Crown Prince Salman bin Hamad Al Khalifa opened the summit with a call for an exchange between Hamas and Israel of hostages and an end to the bloodshed.
"You want to call it a ceasefire. You want to call it a pause. "You can call it what you want," said the prince. "The intent is to break through so people can take stock. People can bury their dead. People can finally start grieving. And maybe people can start asking themselves what intelligence failure led to this crisis in the first place."
Speaking at the summit on Saturday, Safadi described the Israeli government now led by Prime Minister Benjamin Netanyahu, the far-right coalition that has ever governed the country, as apparently aiming to expel Palestinians from the Gaza Strip. He said that this "would constitute a direct threat to our national security" in Jordan and Egypt.
"They have all been saying for years that the only way forward is to expel the Palestinians from the land of their ancestors and erase the Palestinians from the face of the earth," Safadi said.
After the war, Safadi said that Arab countries also "will not come and clean up the mess after Israel."
"Let me be very clear. I know I speak on behalf of Jordan, but having discussed this issue with many, with almost all of our brothers, there will be no Arab forces heading to Gaza. No one. We will not be seen as enemies," he added. He asked, "How can anyone talk about the future of Gaza when we do not know what kind of Gaza will remain after the end of this aggression?"
Safadi insisted that the only way forward was a two-state solution for Israelis and Palestinians, even though the peace process has been stalled for years.
McGurk also presented what he described as the "five nos" to war: "No to forced displacement, no to reoccupation, no to shrinking territory, no threats to Israel, no to the siege."
Meanwhile, Israel's efforts to reach new diplomatic recognition agreements with Arab countries – especially Saudi Arabia – appear to be frozen.
"We were saying that the fallacy of assuming that you can parachute onto the Palestinian issue to achieve regional peace is wrong," he said. "It will bring nothing but disaster. And here we are. Show me who is talking about any regional project in this war. At this stage, who is talking about integration? It is all about the war."
However, McGurk insisted that the Palestinians have a crucial place in any potential diplomatic agreement between Israel and Saudi Arabia.
He added: "In this case, what was true before October 7 is even more true now." "This central issue must be addressed. As Hamas deteriorates, we are determined to help address it."