The death of famous singer Charlie Dominici.
Mike Portnoy confirms the news.
Dream Theater mourns the loss.
In a devastating blow to the music community, Charlie Dominici, famous for his role as a singer in the early years of Dream Theater, has passed away at the age of 72.
Drummer Mike Portnoy confirmed the news via his Instagram account, with an emotional tribute that resonated in the hearts of the band's fans.
Dominici, who took over the mic at Dream Theater after the departure of Chris Collins, when the band still went by the name Majesty.
The musical artist left an indelible mark on the group's debut album and won the hearts of millions of fans.
Mourning in music
His unique voice and stage presence helped build the distinctive sound that would take Dream Theater to the top of prog metal.
Drummer Mike Portnoy, Domenici's partner in those turbulent early days of the band, was the first to break the sad news to social media.
Through a series of moving images and words, Portnoy paid tribute to Charlie's invaluable contribution to the legacy of Dream Theater.
Recalling the years they shared stage and studio, Portnoy expressed his gratitude for the moments they shared and highlighted Domenici's importance in shaping Dream Theater.
Charlie Dominici, rock icon
"I am deeply saddened to share the news of the death of former Dream Theater singer Charlie Dominici," the musician said on his Instagram account.
"Charlie was the voice of DT on our debut album When Dream And Day Unite, recorded in 1988," he added in his social media post.
"In addition to being a great singer, he was also an incredibly talented songwriter and a very complete musician on guitar and keyboards," he said.
"Although we separated from him at the end of 1989, he was a constant friend. "I was so happy and excited for all of us…" he said in his post.
His legacy is in the Dream Theater
Although Charlie Dominici left Dream Theater in the early 1990s, his influence lives on in the collective memory of fans.
His departure marked a change in musical direction for the band, but his legacy as an original singer remains an essential part of Dream Theater's narrative.
Dream Theater, the band that saw Domenici's birth and development as a major leader, issued a separate statement expressing its sadness at the loss of one of its core members.
In the statement, the band praised Charlie's artistic contribution, recalling his ability to convey emotions through his unique voice and stage presence.
Immortality through music
"We are devastated by the news of the passing of former Dream Theater singer Charlie Dominici," Dream Theater said on Instagram.
"Charlie was the voice of DT on our first album, When Dream And Day Unite, which was recorded in 1988," the group added in its social media post.
"In addition to being a great singer, he was an incredibly talented composer, a versatile musician on guitar and keyboards, and a long-time friend," the statement read.
"Charlie's unexpected passing is a huge loss for everyone in the Dream Theater family, and we would like to extend our deepest condolences to the family," the band concluded.
A farewell that rings out in prog metal
Dominici was Dream Theater's second singer, replacing Chris Collins when the band was still called Majesty. Later, his replacement will be James Labrie.
Later, the late artist began singing in his own band that bore his last name, with which he released three albums and remains in the memory of his fans, according to the Oxygeno portal.
"Today I'll be listening to 'When Dream and Day Unite' by Dream Theater in tribute to our band's original singer, Charlie Dominici," one user said.
"Who left us this week? Dream Theater is more than just a band. "It's a family, and losing one of our own is a deep pain." Click to see the picture.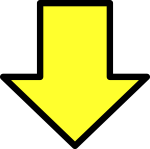 Related articles