U.S.
Hollywood feast and famine before Thanksgiving, as the "Hunger Games" prequel tops the box office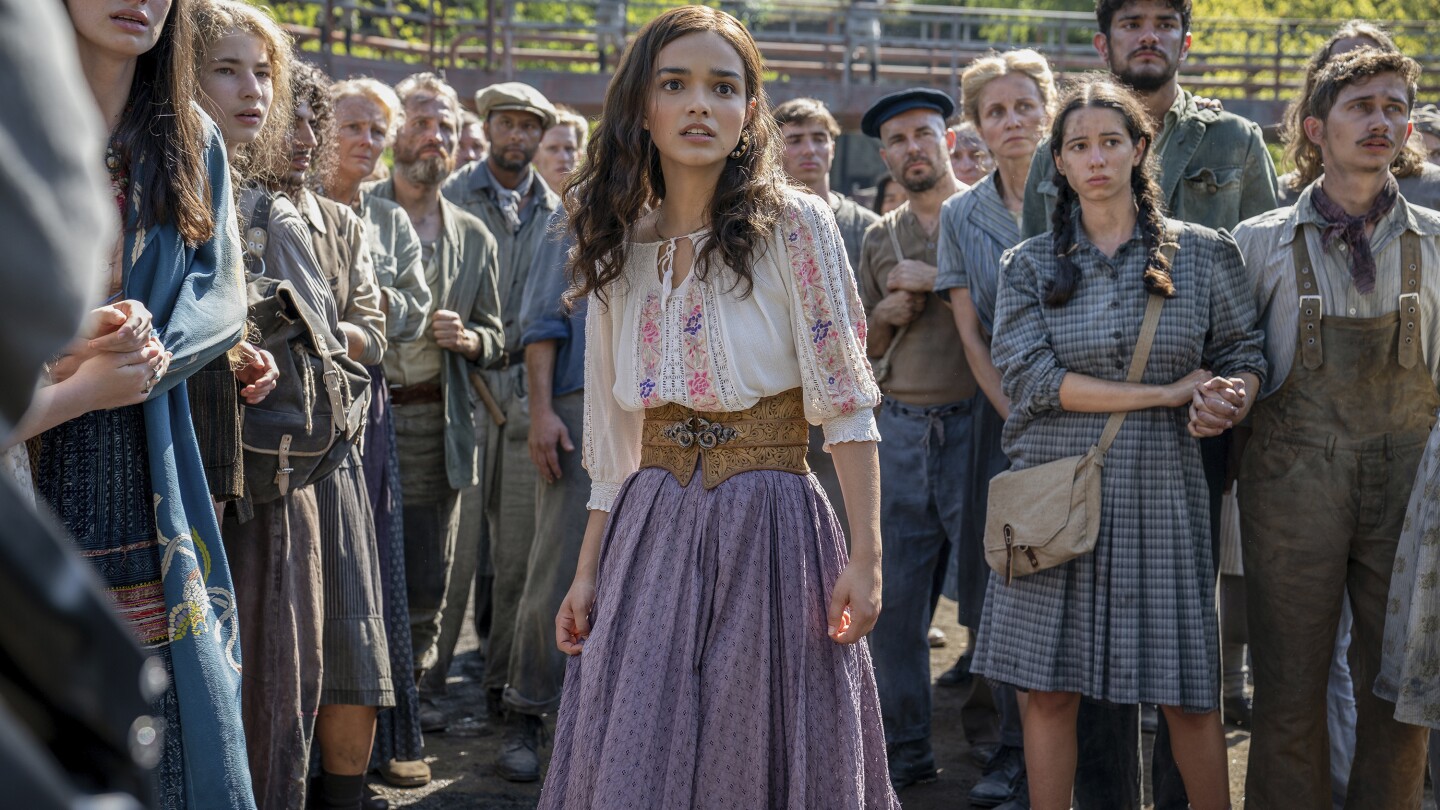 "The Hunger Games: Song of Songbirds and Snakes" The film topped the North American box office in its first weekend in theaters with $44 million in ticket sales, according to studio estimates Sunday.
It was a busy weekend at the movie theater, leading up to the often lucrative Thanksgiving aisle. While there was plenty to choose from at the buffet, not everything was a hit. Audiences saw The Marvels, which debuted in its second weekend, as well as the nationwide debut of the family-friendly Trolls World Tour, Taika Waititi's football comedy. "Next goal wins" And the R-rated "Thanksgiving" was released widely.
"The Ballad of Songbirds & Snakes" is an interesting case study of a series that has been dormant for 8 years and is testing the waters for a new era. Its $44 million from 3,776 locations, including 1,610 premium screens, marks a low for "The Hunger Games" movies. All four Jennifer Lawrence films broke $100 million in their opening weekends (the high was the former with $158 million in 2013, and the lowest was the latter with $102.7 million in 2015).
But it's a more nuanced story for Lionsgate, which operates differently from legacy studios by licensing its titles to international distributors, which helps cover a large portion of a film's budget. The filmmakers kept this budget at around $100 million, which was also offset by tax credits for filming in Germany.
Adding $54.5 million from 87 international markets, the film has already grossed $98.5 million out of the gates. The studio sees it as a strong start to the prequel, which is set 64 years before Katniss Everde enters the picture, with a new cast led by Tom Blythe and Rachel Ziegler.
Critics were mixed In this story, it is an origin story about the future president of Panem, Coriolanus Snow. It currently holds 61% on Rotten Tomatoes.
Unlike many similar big-budget films, The Hunger Games prequel also had the advantage of having its stars promote the film in the lead-up, having secured a tentative deal beforehand. The SAG-AFTRA strike has ended. In the wake of the still-fresh strike, other studios have had to scramble to get their newly available stars out to promote their films before the end of this week.
"Trolls Band Together," the third installment in the animated series, opened in second place with revenues estimated at $30.6 million in its North American debut, a total of which includes profits from early sneak previews as of November 4. It is expected to surpass $100 million globally this weekend.
Universal and DreamWorks Animation's jukebox brings back Anna Kendrick and Justin Timberlake in lead vocal roles, and also sees a (asterisk) NSYNC reunion. It also received a mixed 60% on Rotten Tomatoes, but its younger audience was more positive, giving it a CinemaScore rating.
And after It had a rocky start last weekendThe Marvels continued to disappoint, dropping 78% in its second weekend in North America with just $10.2 million from 4,030 locations. Internationally, it added $19.5 million, bringing its global total to $161.3 million.
"The Marvels" nearly beat Eli Roth's R-rated horror film, "Thanksgiving," which grossed $10.2 million from 3,204 locations. Produced by TriStar Pictures and Spyglass Media Group, the film is set in Plymouth, Massachusetts, after the Black Friday tragedy, and stars Patrick Dempsey and Addison Rae. The studio hopes to attract college students to theaters on their vacations.
The Walt Disney Company is also struggling Searchlight Pictures "Next Goal Wins" The underdog football movie starring Michael Fassbender, which grossed $2.5 million from 2,240 locations in its first weekend. Directed by Taika Waititi and based on a true story, the film premiered at the Toronto Film Festival to critical acclaim. Next weekend, the studio also debuts a new animated take on the musical fantasy story "Wish."