U.S.
Hong Kong Disneyland opens first Frozen-themed attraction, part of $60 billion global expansion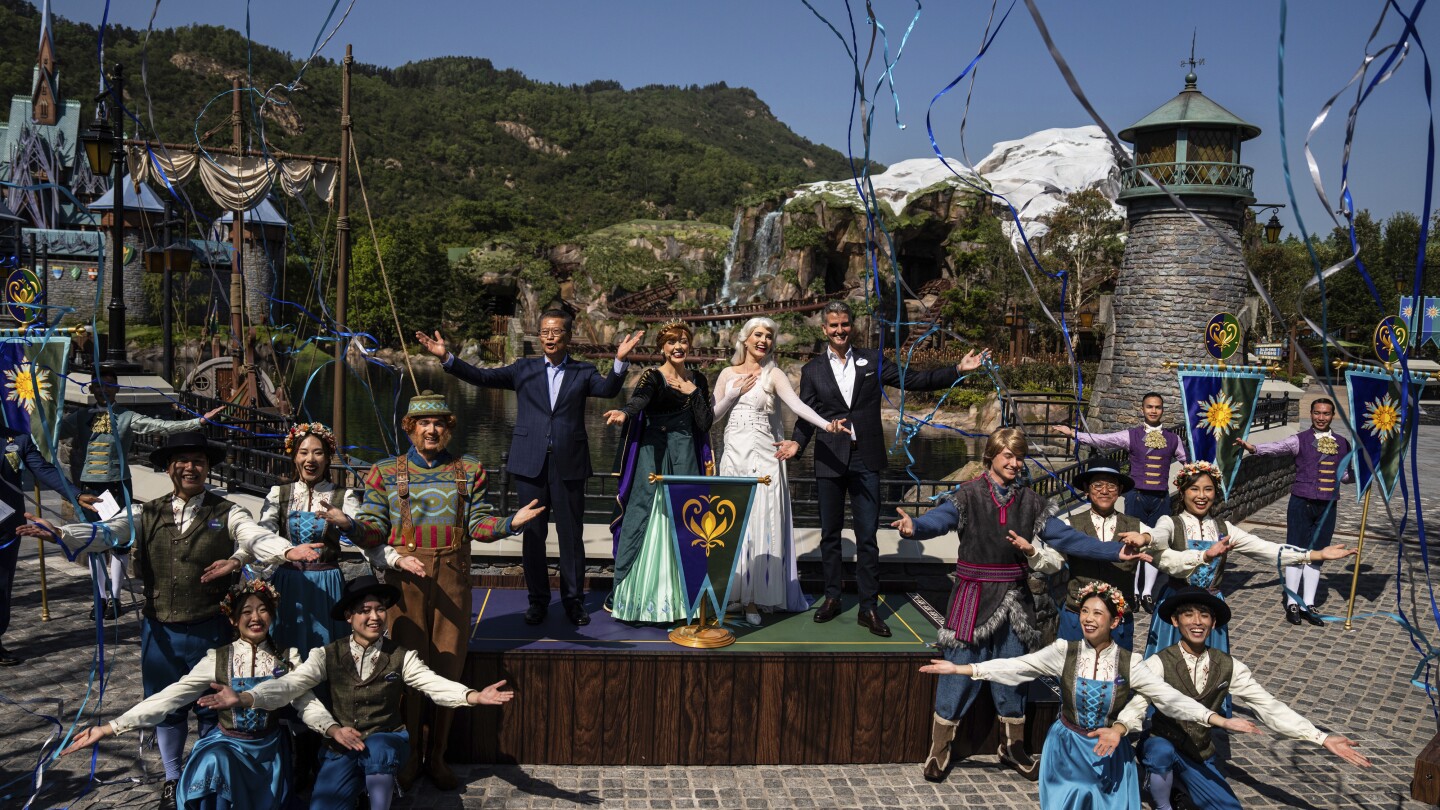 HONG KONG – Hong Kong Disneyland opened its first Frozen-themed attraction on Monday, with thousands of visitors eager to try out the new rides, some queuing for hours to get an early start.
Based on Disney's wildly popular animated film Frozen, the new section of the park features scenery and characters from the film and two new rides, a roller coaster and a boat ride that take visitors through various scenes featured in the film.
"Over the past decade, the film has grown into one of the most successful franchises in Disney history," said Josh D'Amaro, president of Disney Experiences. "World of Frozen represents the biggest and boldest expansion at Hong Kong Disneyland since the park opened in 2005."
The opening comes after Disney announced in September a $60 billion expansion of its parks and cruises for nearly a decade. Now that Chinese tourists are starting to venture abroad again after the pandemic, the new attraction should be a game-changer for a theme park that has been making losses for years.
Some of the hundreds of Disney fans who lined up hours ahead of time were dressed like characters from Frozen.
Disney enthusiast Brian Darmanek, who traveled from California with his wife and daughter, was among the first visitors to the Frozen-themed roller coaster and received limited-edition souvenirs to commemorate the experience.
"The world of Frozen is really well designed and beautiful," said Darmanik, whose family was making their first visit to the Hong Kong theme park.
Winnie Ip, a tourist from Macau, said she arrived at 9 a.m. before the frozen food section opened.
The frozen attractions were "awesome," Epp said.
Hong Kong is promoting the park to try to attract more visitors. In June 2022, she debuted a multimedia and fireworks show, which takes place in her castle most nights.
Elsewhere, Disney plans to launch a Zootopia-themed area at Shanghai Disneyland in December, a Fantasy Springs port at Tokyo DisneySea next spring, and a Frozen-themed Kingdom of Arendelle at Disneyland Paris, scheduled to open in 2024 or 2025.